The
Europe
is a modern business-class hotel situated in the heart of business and historical centre of
Rostov-on-Don
, within 20 minutes' drive from the airport, and 5 minutes' drive from the railway station and the river terminal. The hotel is aimed at businessmen and tourists who make high demands of the service level. The Europe Hotel offers the following room categories: Apartment, Luxe, business-class rooms.
More about the hotel…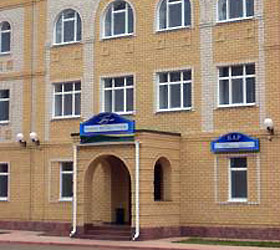 The
Graf Hotel
is located in a quiet picturesque district of
Kostroma
, in the forest belt of Berendeevka village. The hotel offers accommodation in 17 rooms of different categories: Comfort, Superior Comfort, Double Comfort, Suite.
More about the hotel…
You can obtain detailed information concerning the hotels' facilities, services, room rates, location, and book a room in any hotel on Academservice's web-site in the section Hotels.
Academservice also offers a full range of travel services in 150 cities of Russia and other countries of the former USSR: hotel accommodation in 800 hotels 3-5*, transfers, transport service, visa support, air travel, VIP service in the airports, railway travel, excursions, river cruises. Academservice provides comprehensive support to organizers of conferences, business meetings, seminars, exhibitions, musical and theatre tours, sports events.