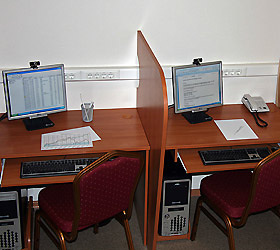 Starting November 2009 there is a new service in the Tatarstan Business-Hotel (Naberezhnye Chelny) – free wireless Internet access. This innovation was made to make staying in the hotel comfortable, to let guests be on-line and cut their business trip expenses.
Wi-Fi Internet access is free and available 24 hours a day for guests of the hotel!
You can obtain detailed information concerning the hotel's facilities, services, room rates, location, and book a room on Academservice's web-site in the section
Hotels
.