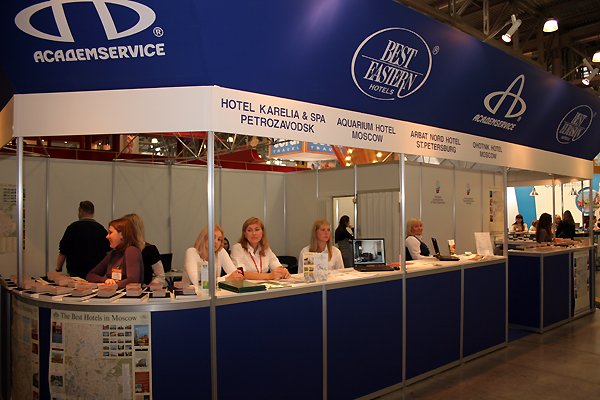 The Otdykh/Leisure-2009 exhibition was hold on September 22-25, 2009 in the Crocus Expo International Exhibition Centre (Moscow, Russia).
The «Best Hotels of Russia, CIS Countries and the Baltic States» Best Eurasian Hotels catalogue, the «Best Hotels in Moscow», «Best Hotels in St.Petersburg» maps, and the travel calendar were presented to the visitors at the joint booth of Academservice and Best Eastern Hotels (Best Eurasian Hotels) companies.
The hotels, members of marketing chain Best Eurasian Hotels: Aquarium Hotel (Moscow), Ohotnik (Moscow), Arbat Nord Hotel (St.Petersburg), Karelia (Petrozavodsk). also took part in the exhibition on the joint booth according to the Best Eurasian Hotels Exhibition Marketing Program.