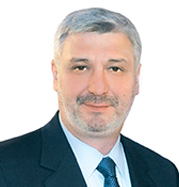 Dear colleagues,
Today, October 01, 2020, Academ-Online company started operations.
Many of you already have positive experience in cooperation with Academservice company, which established and developed ACASE.RU reservation system for a long time. Being a member of Academservice's group of companies, Academ-Online relies on exhaustive hotel contract database, reliable information technologies and well-trained staff.
Welcome to our new site academonline.ru
Further development of online reservation systems will carry out within Academ-Online. At the same time, Academservice will concentrate its efforts on group tours, sport teams and entertainment groups servicing, MICE and other interesting travel projects.
Let me wish to all of us the successful business and good luck at that really difficult to travel industry time!
On the photo – Leonid Isakovich, General Director of Academservice