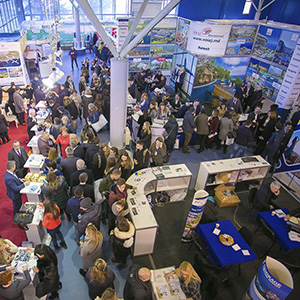 The event will take place from 13 to 16 February 2020 at the Moldexpo exhibition complex. The stand of Academservice is located in the Central hall.
The company will be represented at the exhibition by the Director of Agency Network Development Petr Shevelko.
TOURISM.LEISURE.HOTELS exhibition is a platform for business communication. The players in the tourism market announce new products on the eve of the season.
The exhibition helps to get the information about the development trends in the industry market. In 2019, the exhibition was visited by more than 9,000 people.
Pictures from the official web site of exhibition.