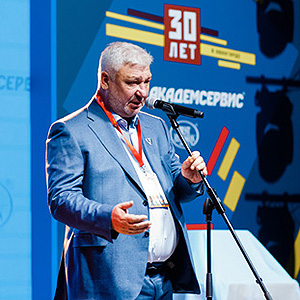 Rubase media portal has published top-list of the twenty most successful businessmen in TravelTech. The rating is based on business turnover in 2018 figures and market experts assessment. The first place belongs to the Academservice founder Leonid Isakovich.
The revenue of Academservice in 2018 amounted to 5.1 billion rubles. For 30 years Academservice has been providing a wide range of hotel and tourist services in various spheres of tourbusiness, being a booking system in B2B segment at the same time, a tour operator of inbound tourism, and organizer of MICE-events.
The tour operator is one of the first in the Russian market created its own B2B online booking system acase.ru for agencies and corporate clients. There are more than 4 500 hotels (700 cities of Russia and CIS countries).
Academservice provides services for more than 10 000 agents, business travel companies and corporate clients on its online platform.
This year Academservice has been awarded one of the most prestige international prize in tourism: World Travel Awards in nomination "World Leading Entertainment Travel Management Company".
Second place of successful businessmen's list holds Max Krainov, head of Aviasales and Travelpayouts. The third position in the ranking belongs to Denis Matyukhin, Aeroclub company.
According to Rubase, analysts report on the unprecedented growth of the online travel market. Data Insight informs that from 2014 to 2019 eTravel market (online sales of travel services) has grown almost three times — 1030 billion rubles. In 2018, the growth was 25%, in 2019 - 20%.